Valentine's Day is fast approaching and my walls are looking awfully bare since we took down the Christmas crafts. So, some Valentine's Day crafts are in order! So far we have made:
Valentine Tree: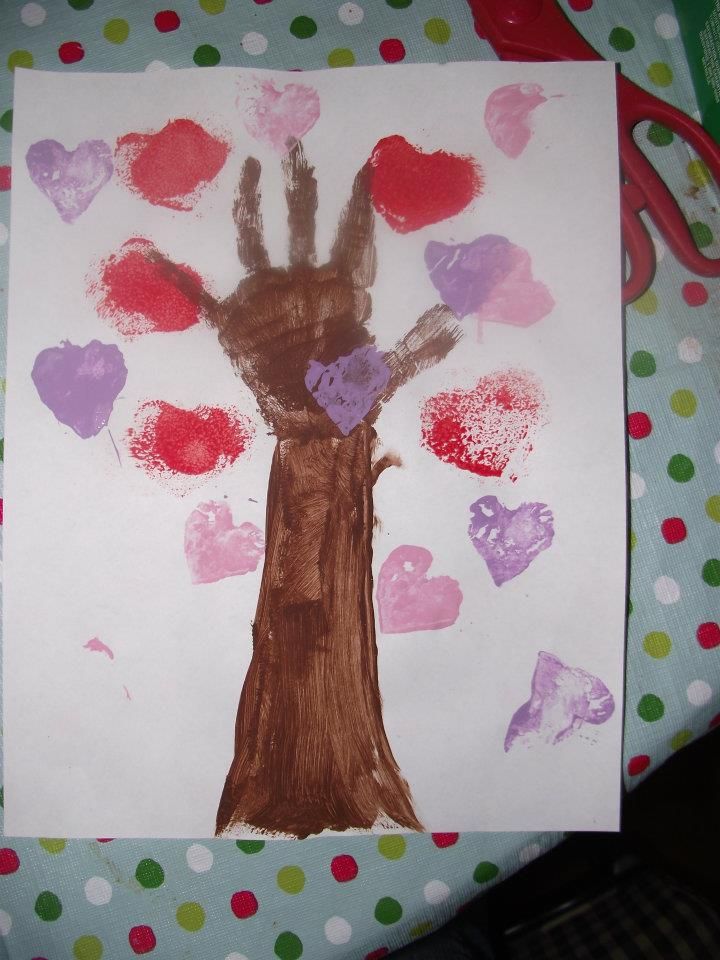 To make: Paint your child's hand brown and press onto paper. Then, paint a tree trunk. I used a potato to make a heart stamp because that was easier for my toddler to hold onto (we first tried it with a sponge). Then let your little one go to town stamping some hearts on their tree!
"I Love You Right Down to my Toes"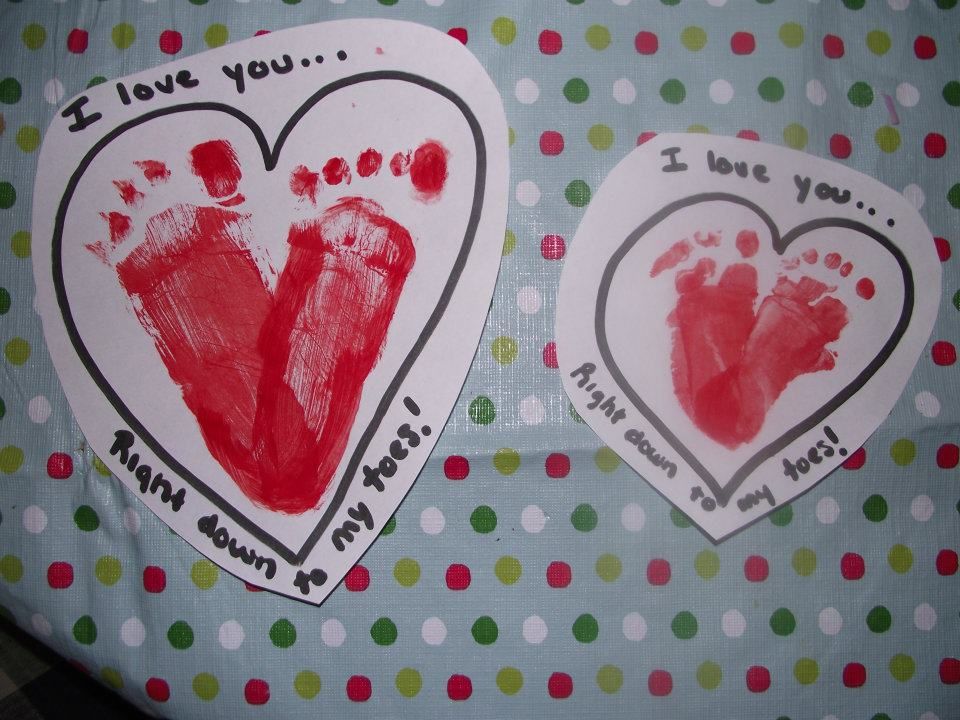 This one would make cute Valentine cards, but I made them just to hang on the wall. All you do is paint your child's foot with red paint and stamp it on a piece of paper. Do that over again but make sure the heels are overlapped (this makes a heart shape with the feet). I traced around them and added the cute little caption!
Valentine Card
We made this one last year for Papa Bee.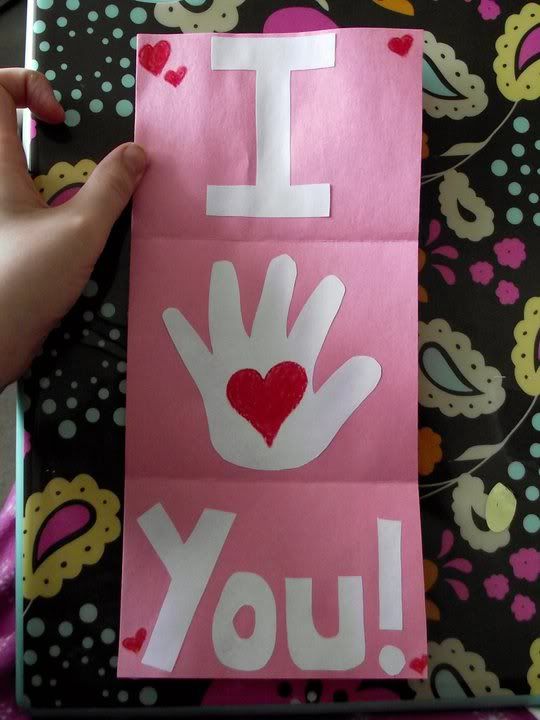 All you do is cut a long strip of construction paper and fold it into thirds. Then, cut out or draw on "I" on the top section; a handprint with a heart for the middle section; and "you" for the bottom! Then, fold it so the words on the inside. You can decorate the cover with a cute little message, too!
There will be more Valentine crafts to come!