I saw this idea on Pinterest and thought it would a fun and simple way to keep track of things I need to buy or meals for the week. It really is simple; all you need is a frame and a sheet of scrapbook paper.
My dollar store had a 12x12 frame for $2, so I didn't even need to trim my sheet of scrapbook paper!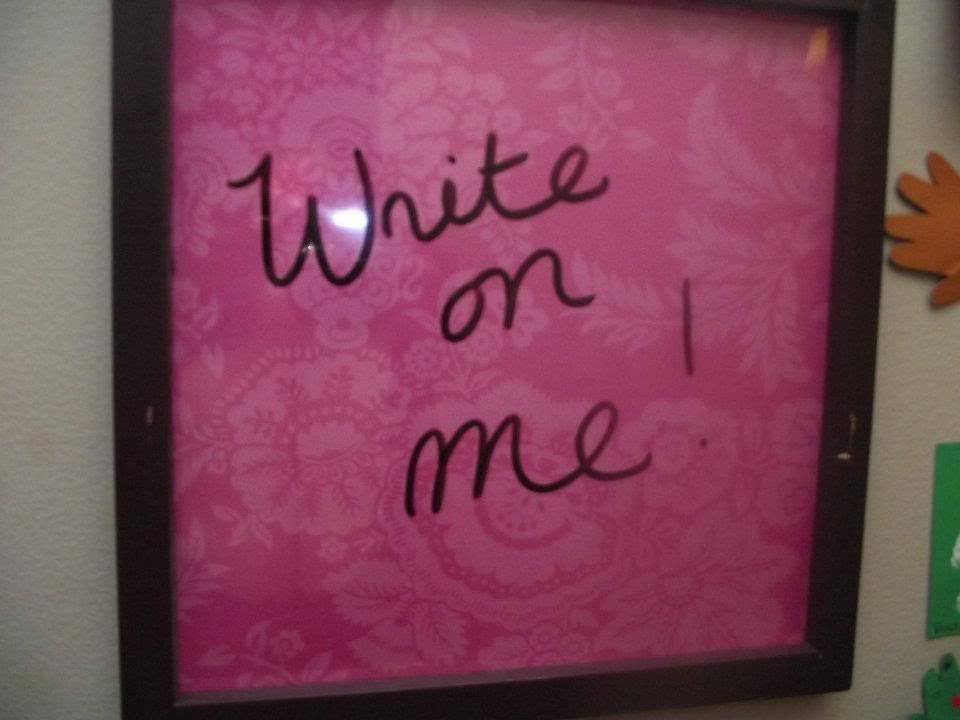 This frame didn't have glass, it's actually a layer of plastic, but it works really well!